If you're like me, you live in a house where each person has their own taste in entertainment. Everyone brings their likes, dislikes and "no WAYs'' to the sofa. To keep everyone in the house happy -- whether that's your partner, kids, other family members or roommates -- we're bringing features to Google TV that will make TV a little more tailored for whoever's sitting on the couch.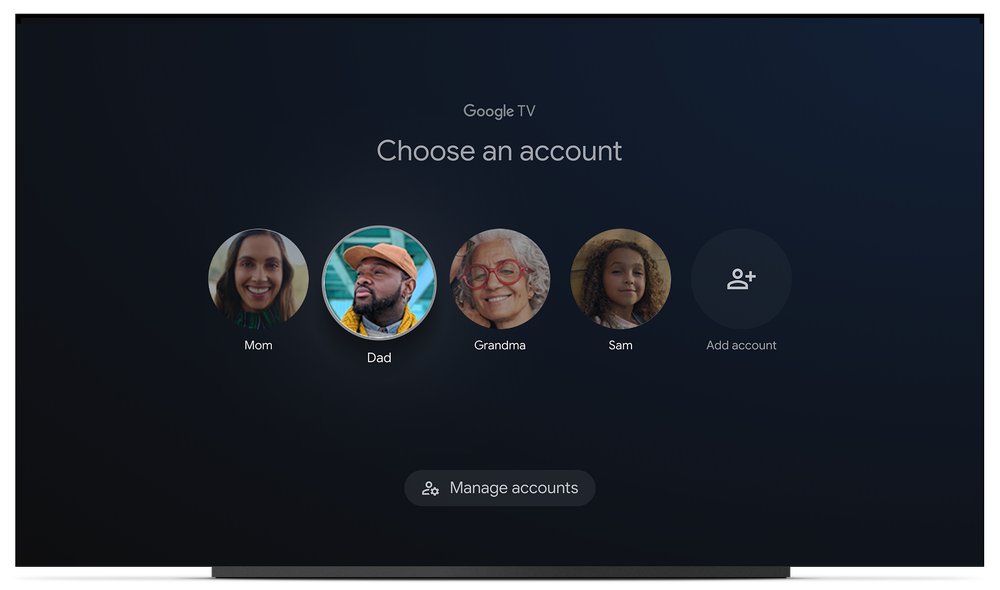 Set up a personalized profile.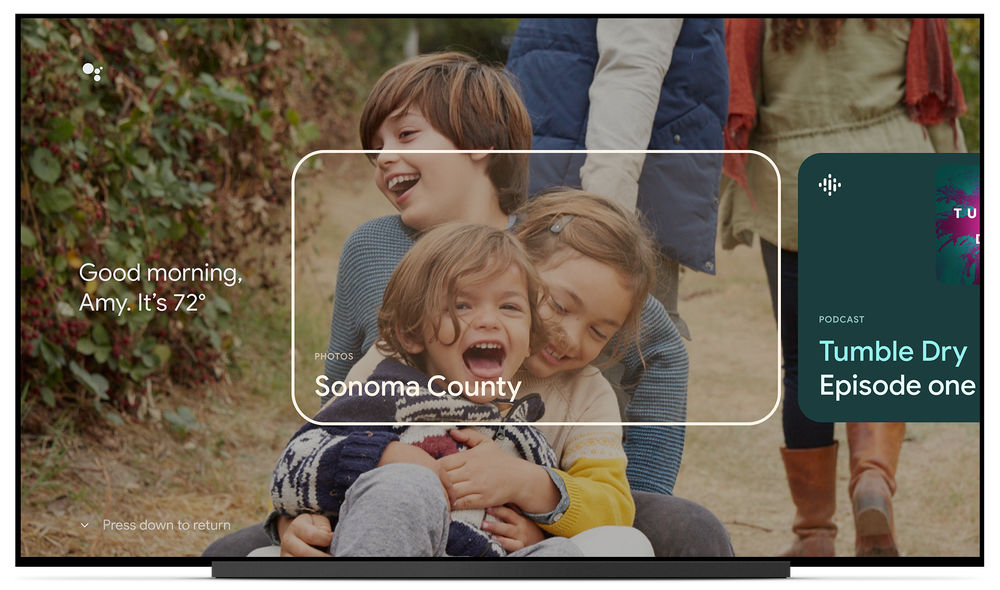 Stay up to date at a glance in ambient mode.
Stay up to date even when your TV is idle
Google TV already lets you see your favorite memories from Google Photos when your TV is idle. Now, we're making ambient mode more useful by bringing in more personalized information and recommendations at a glance. From the latest game score, to the weather, news and more, your TV will keep you up to date with info based on your profile. You can even scroll through the on-screen shortcuts to jump into your photos or start playing your music and podcasts with just a click. If you are off for a longer break, your TV will shift fully to your ambient mode's photos or curated artwork after a few minutes.
Pick your favorite live TV service
With Google TV's Live and For you tabs, your favorite live shows are just a click away. To give you more live TV provider options, we've now integrated Philo into our live TV features, in addition to YouTube TV and SLING TV. To see your shows on the Live TV tab and in your recommendations, just add your Live TV provider.
Support for profiles and glanceable cards in ambient mode will begin rolling out on Chromecast with Google TV and Google TVs from Sony and TCL soon. Profiles will be available globally, while ambient modes cards will be first available in the U.S. only. Philo is now available as an integrated live TV provider in the US. We hope all of this makes your TV feel a little more you.
Some features and availability may vary by OEM and/or device manufacturer.