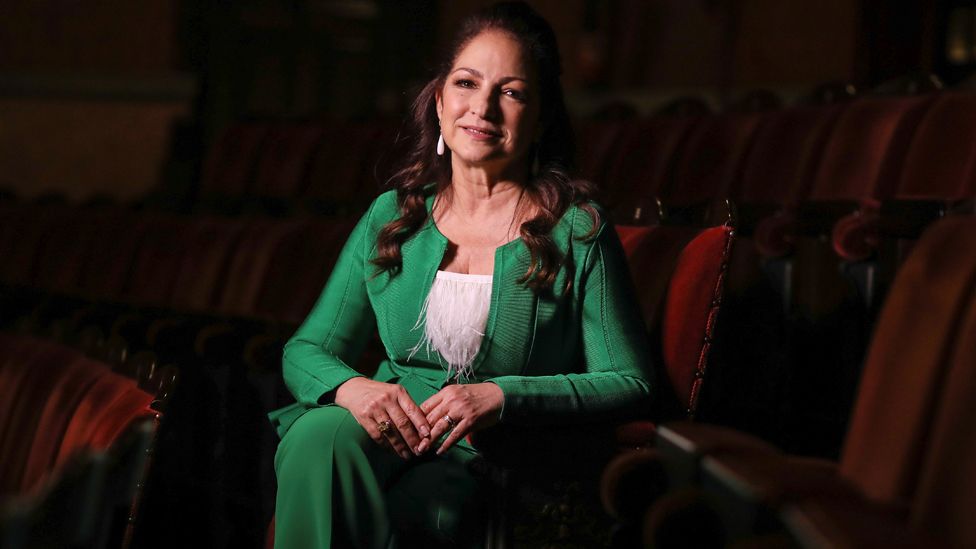 Image source, Getty Images
Image caption,
Estefan has spoken about the abuse for the first time
Singer Gloria Estefan has revealed she was sexually abused by a family member when she was nine years old.
The Cuban-American pop star, 64, said she was molested while at music school by someone her mother trusted.
"Ninety-three per cent of abused children know and trust their abusers. And I know this because I was one of them," she said.
She spoke about the abuse for the first time in a Facebook Watch show alongside her grown-up daughter and niece.
TV personality Clare Crawley also appeared on the episode of Red Table Talk: The Estefans, and spoke about how she was abused by a priest.
Ms Crawley said she had been abused by a "counsellor" while at Catholic school, and had been "the victim of a predator".
"I wanted to deal with this subject matter because it is so important to try to prevent. I also did not want to sit here quietly while you share and are brave," Ms Estefan told her.
Ms Estefan, who sang such hits as Conga and Rhythm is Gonna Get You, said on the programme a distant relative had exploited her mother's trust to molest her.
"You've waited for this moment a long time," Ms Estefan's niece, Lili, 54, told her. "I have," the singer replied.
"He was family, but not close family. He was in a position of power because my mother had put me in his music school and he immediately started telling her how talented I was and how I needed special attention, and she felt lucky that he was focusing this kind of attention on me," she said.
Ms Estefan, who was born in Cuba but moved to Miami with her family when she was a toddler, said the abuse started "little by little and then it goes fast".
'Dangerous situation'
The three-time Grammy Award-winner said she was aware that she was in a "dangerous" situation, but could not ward the man off.
"I told him, 'This cannot happen, you cannot do this.' He goes: 'Your father's in Vietnam, your mother's alone and I will kill her if you tell her,'" Estefan said.
"I knew the man was insane and that's why I thought he might actually hurt my mother."
The anxiety made her lose chunks of hair, she said, and eventually she told her mother about what was happening.
Although her mother informed the police, they advised her not to press charges because she would "go through worse trauma having to get on a stand and testify".